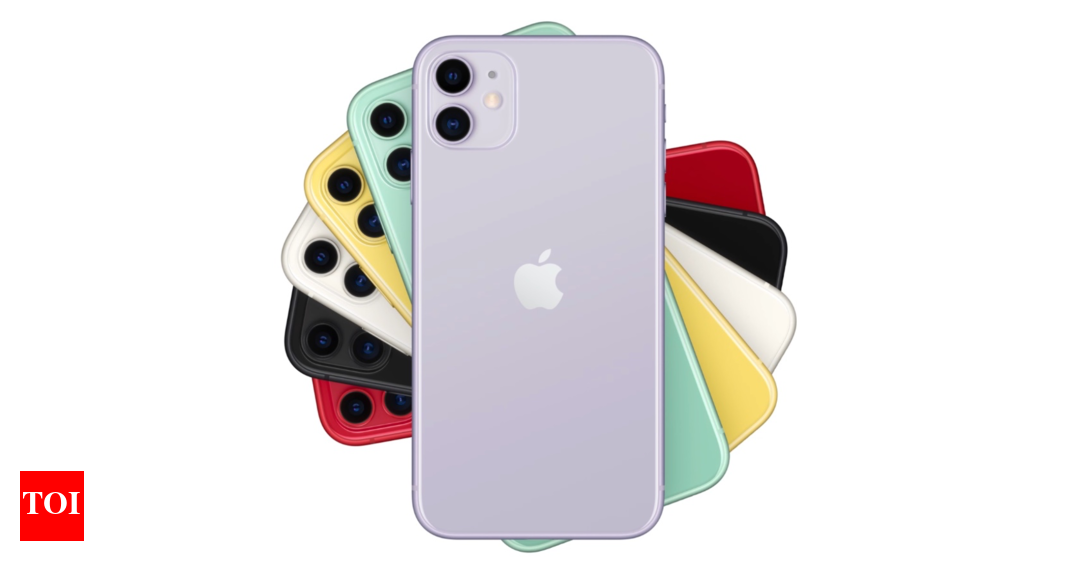 Amazon and Apple e-store are both offering deals on iPhone 11. While Amazon is selling the iPhone 11 (64GB) version at Rs 47,999, Apple is offering the same phone at Rs 54,900 along with AirPods worth Rs 14,900. Amazon too had offered the free AirPods deal for a very short duration of time.
Delivery time on both the platforms is similar. But there may be two big advantages of buying iPhone 11 from Amazon: You will get a free charging adapter and Earpods (wired earphones with Lightning connector) inside the box. Apple e-store is only providing a free USB Type-C to Lightning port cable for charging needs.
Amazon
Apple website
iPhone 11 (6GB) price
Rs 47,999 (up to Rs 1,750 less for HDFC cards)
Rs 54,900 with free AirPods
(Rs 14,900 discount for other
AirPods model)
Free accessories
Yes (Free EarPods, adapter and standard USB Type-A to Lightning port charging cable)
Only free USB Type-C to Lightinig port charging cable
Free engraving
No
Free engraving on AirPods case
So, if you are wondering whether to buy the iPhone 11 from Amazon or Apple store, then the deal is fairly simple. Buy it from Amazon for the best possible price of Rs47,999. You can also use HDFC Bank cards for an additional savings of Rs 1,750.
Apart from the discount, if you are a first-time iPhone buyer, it may be a good idea to get the iPhone 11 from Amazon as free EarPods, adapter and standard USB Type-A to Lightning port charging cable comes handy. This is because Apple is selling these accessories separately at around Rs 1,900 individually.
On the other hand, if you buy iPhone 11 from the Apple store at Rs 54,900, you are basically getting AirPods, with a charging case, in Rs 6,901 instead of paying Rs 14,900 (the actual price of these AirPods). Buyers also get the option to choose different AirPods models at a disocunted price. But if you decide not to opt for any AirPods and click on 'No Thanks' then note that you will still have to pay the same price of Rs 54,900.
This deal is good if you need AirPods at a discounted price. Remember, most wireless earbuds and headphones work quite fine with iPhones. Having said that without AirPods you won't be able to access Siri through your earphone, if that is something you want.